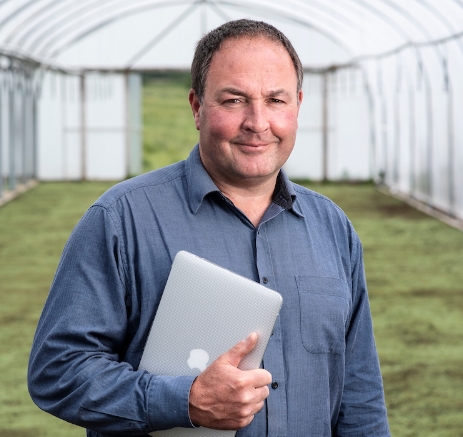 The Lawes family at Sun Salads have been growing watercress for over 50 years. They supply watercress all year around from their five UK farms in Dorset, Wiltshire and Hampshire, as well as from their winter farm located in Seville, Spain.
A family business
David Lawes joined a company called Green Leaves Watercress in 1958 as a production worker, before becoming Managing Director 14 years later. By 1987, David had set up his own company and acquired Green Leaves Watercress. His son, Simon, soon joined the business and opened a high street fruit and vegetable shop in Fordingbridge, Hampshire called Sun Salads. In 1989, the company began wholesale operations of fruit and vegetables, with a particular focus on watercress. Over the next decade they acquired multiple new sites, including their one in Seville, Spain in 2006.
In 2004 the company became part of Natures Way Foods group and, on their 10th birthday in 2014, Simon's son Dan also joined the company, continuing the family business.
The growing process
Sun Salad's UK farms grow their watercress in spring water, which is naturally filtered through local chalk. They have their own packing facility on their Holwell farm and supply their watercress either pre-packaged or loose.
Their Spanish farm is one of the most advanced of its type, and means Sun Salads are able to supply fresh watercress all year round. The watercress here is grown under a mesh house, which provides protection from pests and extreme weather and innovative harvesting technology is used to ensure minimal product handling.
Sun Salads produces their own seeds, propagate these in their glasshouses and then plant the seedlings by hand. It takes about six to eight weeks for the watercress to grow and, once it is ready, it is harvested and packaged ready for delivery to customers.
Ensuring quality
Sun Salads complies with many different production standards and schemes including Leaf Marque, Red Tractor Farm Assurance, Global G.A.P, SEDEX and NFU Watercress Association Code of Practice. In 2010, Sun Salads also won the "Cleaner Water" category for Environment Agency Environmental Pioneer Awards.