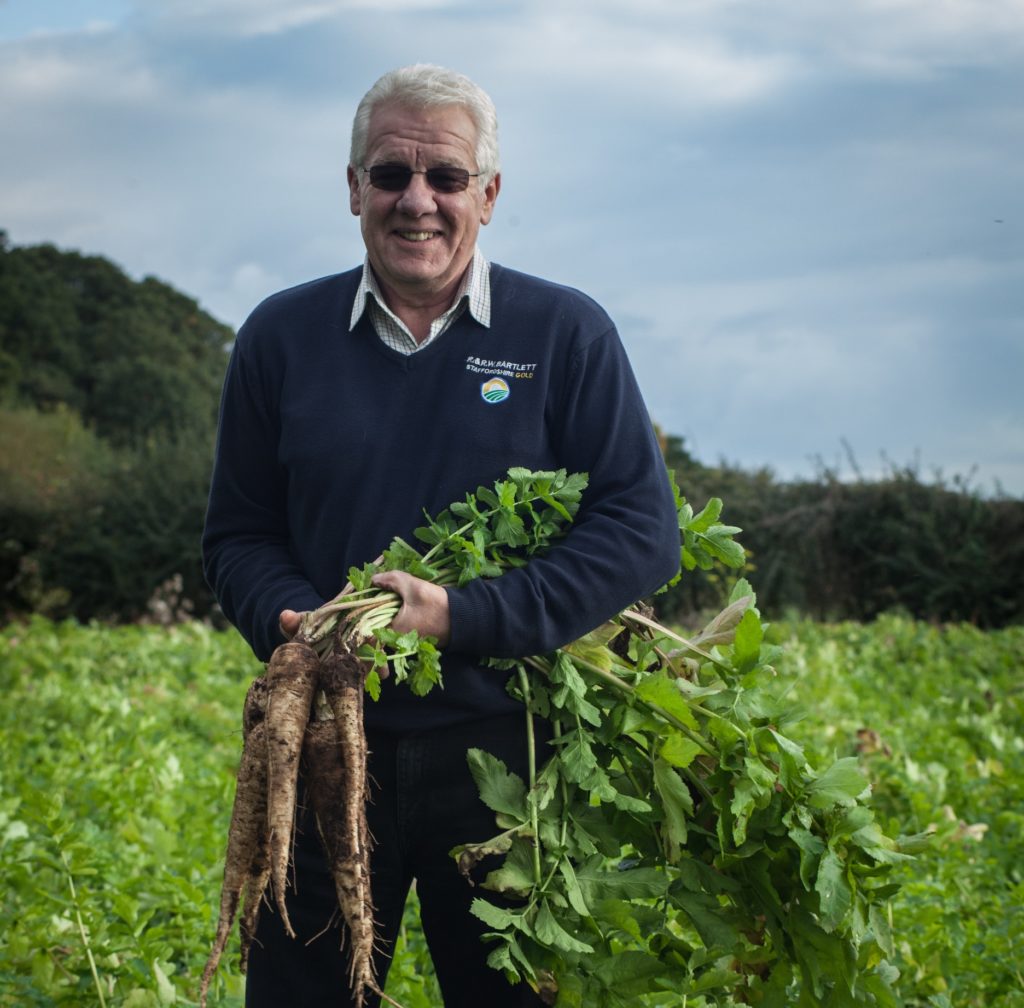 The Bartlett family started farming root vegetables in Staffordshire in the 1890's. Today, R&RW Bartlett is a fifth generation family owned business, located near Lichfield, supplying Reynolds with top quality carrots, parsnips and turnips.
The modern business was established in the 1950's as a partnership between Roy Bartlett and his mother, on a site of just 50 acres. Today the father and son partnership of Roy and Rod Bartlett own 600 acres of prime Staffordshire light land, renting several hundred more as required. Rod's daughter also joined the family business in 2011.
Fresh, top quality produce
All aspects of the business are managed by an in-house team, from agronomy, planting and harvesting, through to crop processing, quality assurance, and marketing. By combining the use of modern machinery with current crop husbandry techniques, such as the use of sophisticated underground irrigation systems, R&RW Bartlett is able to produce the very best quality root vegetables.
Crops are freshly harvested every morning at 5am and, as all fields are located within a 10 mile radius of the packhouse, products are generally washed, packed and delivered to Reynolds the same day. This ensures our customers get the freshest product and maximum shelf life.
Environmental focus
The farms are managed with compassion and empathy for the environment and fields are often hand weeded. Numerous watercourses and old canals run through the land and in many places wild grass seed mixes are sown to provide habitat for plant, bird and wildlife. The family is a corporate member of the RSPB, who conduct regular studies on the farms.
All products are Red Tractor Farm Assured.