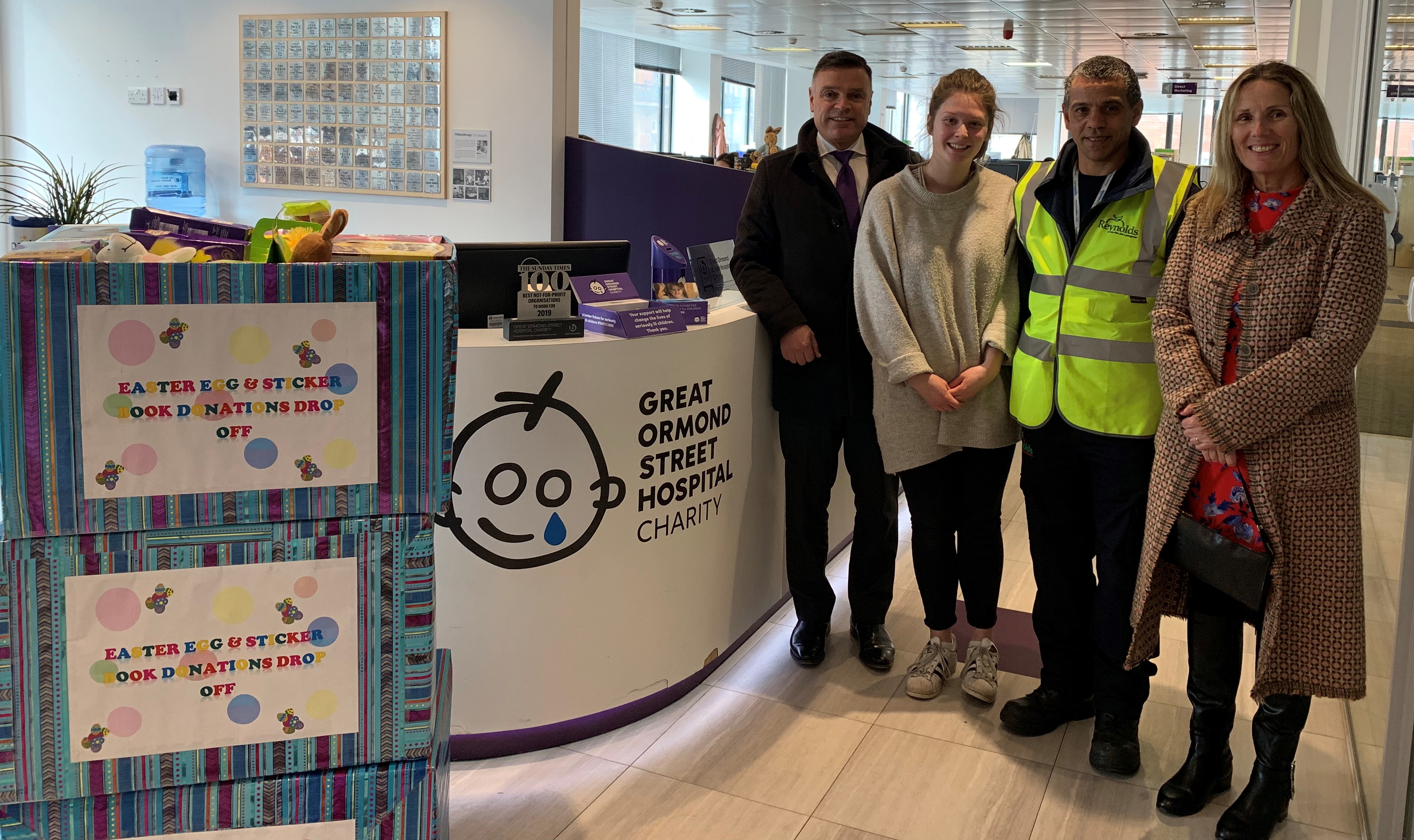 This Easter, Reynolds' employees decided to donate Easter eggs and sticker books to Great Ormond Street Hospital Children's Charity (GOSH Charity), who we are supporting through our relationship with Whitbread.

The team managed to smash their original target of collecting 100 Easter eggs and 100 sticker books, with a cracking final tally of 211 eggs and 118 books! We'd like to say a massive thank you to everyone who got involved and helped support this valuable cause.
Great Ormond Street Hospital (GOSH) is the UK's leading centre for treating seriously ill children and every day 619 seriously ill children arrive at GOSH from all over the UK (figures from 2017/18 financial year). The GOSH Charity Corporate Partnerships team work closely with corporate supporters to support the hospital and are the national charity partner of UK hospitality company, Whitbread.
Whitbread have been in partnership with the charity since 2012 and raised £7.5 million towards the Premier Inn Clinical Building, which opened in January 2018 and was designed to provide eight wards covering eight specialities. They have since committed to pledge £10 million towards the Sight and Sound Centre supported by Premier Inn. The centre, due to open in 2020, will be the first dedicated medical facility for children with sight and hearing loss in the UK. Reynolds is proud to work closely with Whitbread to support GOSH Charity where we can, while involving as many employees as possible.
Tony and Sarah Reynolds played the part of Easter bunnies (minus the costumes) by personally delivering the Easter eggs and sticker books, which were greatly appreciated by GOSH Charity and will be used in the goody bags at their annual Spring Patient Party!