Reynolds is leading the way in trialling electric vehicles as an innovative solution for a more sustainable food service industry.
The truck combines an all-electric tractor unit and an all-electric refrigerated semitrailer: The ground-breaking new combination of the 37T DAF cab and the Reynolds-owned urban fridge trailer will make the first zero-emission deliveries of this scale in the UK from October 26 to November 4.
We are proud to grow our electric fleet and demonstrate our dedication to increasing sustainable deliveries.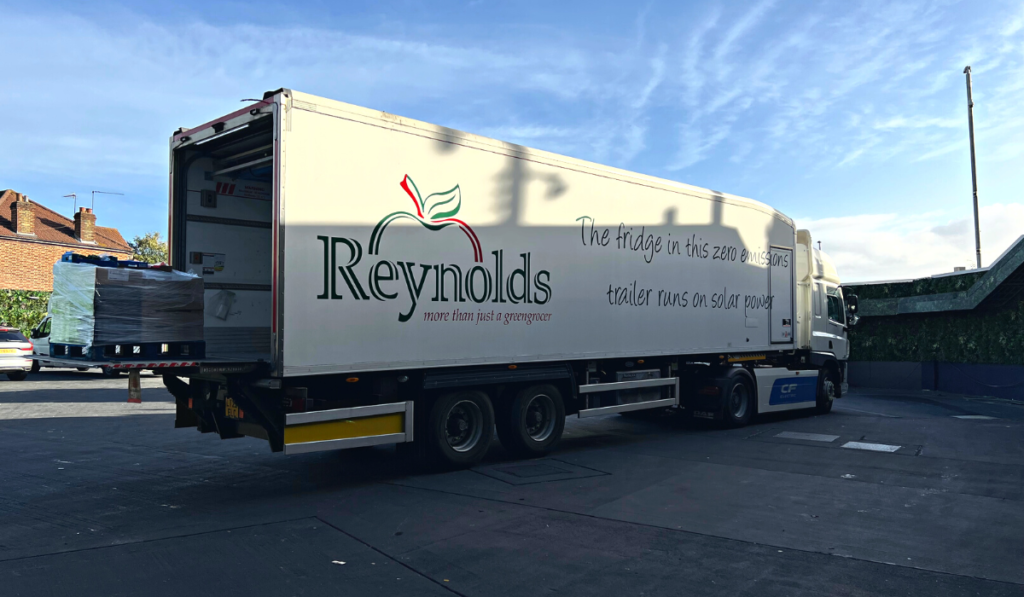 "Environmental sustainability is a fundamental challenge for our whole society, and it keenly affects our industry through increased incidences of extreme weather that destabilises our supply chains and pushes up prices.
Myself and the rest of Reynolds team recognise this, which is why we have maintained our investment in key areas like sustainable vehicle development, novel recycling schemes, and seasonal sourcing over the past decade.
The Reynolds Group's approach to environmental sustainability has crystallised when I took on the Head of Sustainability role in July. It is my job to build on the fantastic work so many of our team have already done and accelerate this over the coming years." – Nick Reynolds, Head of Sustainability.
It's an exciting progression in the movement towards net zero for HGVs and the food/hospitality industry.