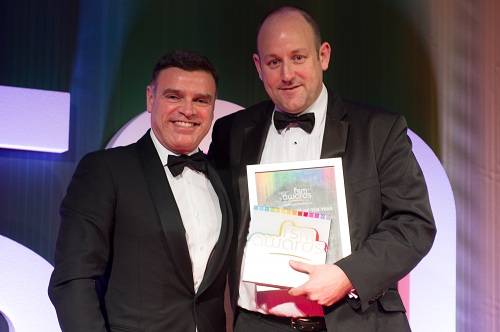 For the fourth year in a row, Reynolds is delighted to have been a sponsor of the FSM Awards, held at the luxury Lancaster Hotel, near Hyde Park, London, on the 23rd November.
The night bought together over 450 of the catering elite to pay tribute to those individuals who had been shortlisted for awards, celebrating their achievements throughout the year. Reynolds' Managing Director, Tony Reynolds, presented the coveted Executive Chef of the Year Award to Jim Wealands, Executive Chef from Lusso (pictured).
Reynolds would like to take this opportunity to congratulate all the award winners and runners up.
The full list of awards can be found on the FSM Awards website: http://www.fsmawards.co.uk/