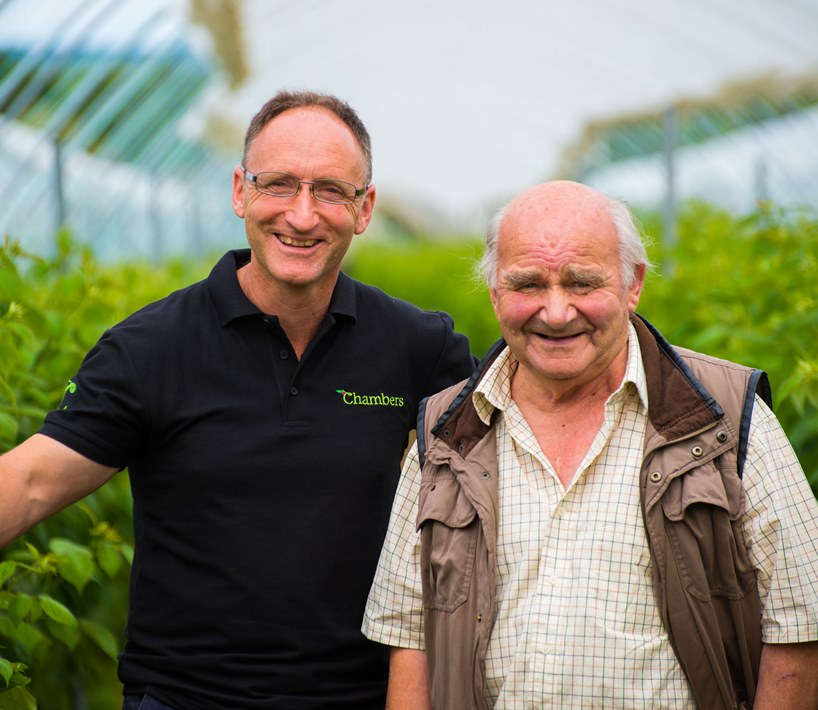 Tim Chambers is a third generation farmer, who took on the running of the family farm from his father John in 1990. The business was originally founded in 1952 by Tim's grandfather.
The farms now grow all berry types, currants, rhubarb and cherries over 14 farms in the south east. Kent's mixture of chalk, sand, clay soils and drier climate than the rest of the UK provide the optimum conditions for fruit growing. Seasons are extended with glasshouse production, meaning fruit is picked from May to November.
Environmental focus
Chambers feel that they have a duty to protect the environment in which they work. Large areas of the farms are left for wildlife to flourish. Reservoirs and extensive gutter systems between the berry tunnels help to disperse rain water, which is then recycled for irrigation purposes. Chambers is certified by a large number of environmental audit bodies.
Supporting the industry
Tim Chambers is Chairman of the Rubus Breeding Consortium and, alongside like-minded growers across the world, the organisation is focused on varietal selection for the good for the industry. The main aim is to provide great tasting berries which last long in the fridges of chefs around the country.
Following successful consumer taste panels, the Consortium released two new varieties in 2017, Bella and Charm.