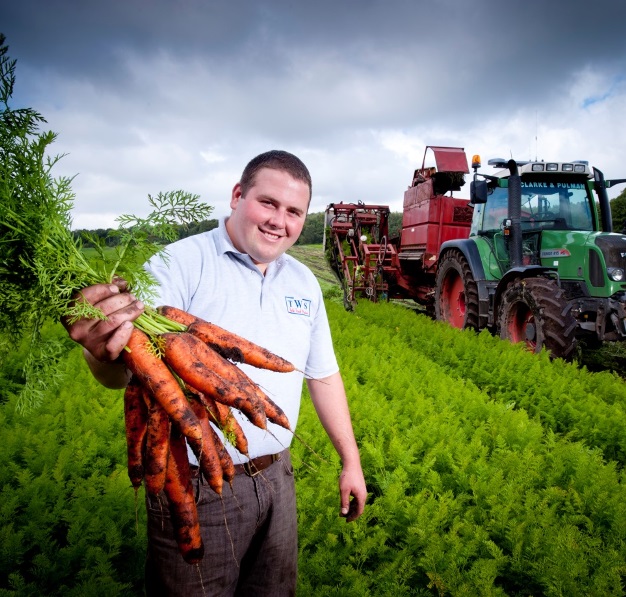 T Wilson & Sons is a family farm based in Rainford, Merseyside, farming on over 1,800 acres across Lancashire, Merseyside and Cheshire. Thomas and Carol Wilson initially started supplying fresh produce to the local wholesale markets in Preston and Manchester in 1972. Today they are joined by their four children.
Thomas and Alastair work together to grow and harvest a variety of vegetable and salad crops, whilst Rob Wilson manages their family's HGV fleet. Meanwhile Julie manages the sales and finance functions. The third generation of the family are hot on their heels and showing a great interest in growing and farming.
Perfect conditions for farming
T Wilson & Sons supply Reynolds with leeks, Savoy cabbage and lettuce during the UK season. The farm's location in the North West means the family mainly grow on Grade 1 black peat soils, sand and loam. With around 1,000mm annual rainfall a year, reliance on irrigation is very low and a variety of crops can be grown all year round.
Varietal development
Careful investment has enabled T Wilson & Sons to participate in numerous variety trials to maximise flavour and shelf life, whilst reducing dependence on agro chemicals and extending the UK growing season.
The business employs over 100 full time staff throughout the harvesting, production and distribution areas of the business.
Environmental responsibility
T Wilson & Sons use integrated farm management practises and are involved with several countryside stewardship schemes. Margins, fields and designated plots are homes for many insects, birds and mammals, including lap wings, Grey partridge and hares that have been sustained through environmental projects.
The family has invested in Solar panels on the main site to maximise energy efficiency and utilise multi-site farm weather stations to provide accurate location forecasts, which help to predict disease forecasting and minimise irrigation usage.