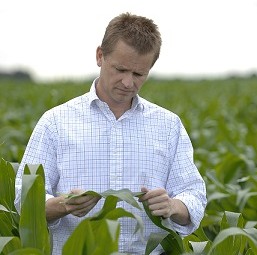 Staples grow over 14,000 acres of brassica type vegetables on the fertile lands across North & South Lincolnshire, Suffolk and the Isle of Wight. Farm production is overseen by Vernon Read.
Staples have expanded rapidly in recent years, with the main focus placed on extending the UK seasons. Crops currently grown for Reynolds include broccoli and kale, through to purple sprouting broccoli and cavolo nero. Staples also provide Reynolds with fresh sweetcorn from the beginning of August through until the end of September / beginning of October.
Safeguarding the environment
Staples are custodians of a large percentage of the land that they farm and are incredibly passionate about building for a sustainable future and protecting the environment. The two greatest issues facing growers currently are water and energy. Staples are meeting these challenges with industry leading solutions.
Firstly, the business has invested in 16 winter-fill reservoirs and a network of water distribution infrastructure to ensure that they are uniquely placed to cope with ever more unpredictable weather patterns in the UK.
Staples also combine out of specification vegetables, together with energy crops, to provide the input for a 1.4 MW bio-gas plant. This investment makes their farm 100% self-sufficient in green electricity, as well as providing heating, refrigeration and fertiliser.
Staples are also members of LEAF, further demonstrating their commitment to farming in a sustainable manner.