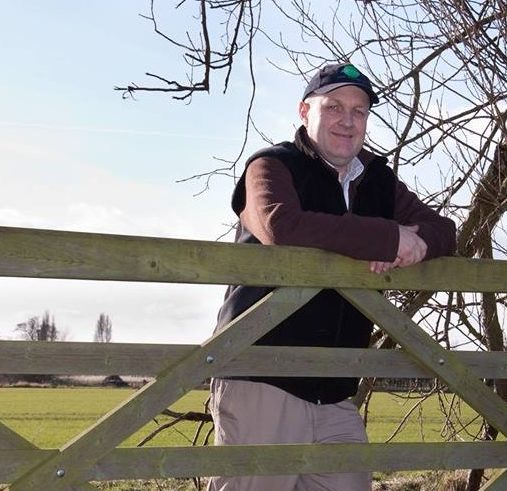 The Piccaver family have been farming in South Lincolnshire for 100 years. In 1946, the late Major John E. Piccaver (Jepco) bought Norfolk House Farm which consisted of five buildings on 140 acres.
By the time the late David Piccaver had joined the farm in 1965, the family land base was 350 acres. By 2009, David had expanded the farm to 2,250 acres.
Experts in Continental Leaf
The farm started producing salads in 1988. In the 1990's the Iceberg range was trialled and expanded quickly, with additional focus on continental leaf salads. After David's son Stuart joined the business in 1996, the company began to produce predominantly continental leaf and following a merger with Anglia Salads in 2008 became Jepco. Jepco now grows in Linconshire, Suffolk and Essex, with a total spread of 700 hectares of salad crops. This includes Cos, Escarole, Fine Endive, Green Batavia, Lollo Rossa, Multi Red Salanova, Multi Red Rossaand Radicchio, all supplied to Reynolds during the UK season.
Prioritising the environment
The Piccaver's farm on Gedney Marsh, Lincolnshire has a soil type called alluvial Grade 1 silt, with a highwater holding capacity which reduces reliance on irrigation. The farm is close to the Wash and the cooler sea temperature keep air temperatures low during the summer. This significantly helps to improve cropquality and availability, which is particularly useful in the summer periods of peak demand.
The farm has a waste water recycling system, using reed beds from the salad onion washing plant. Here, rain water from the farm buildings is captured and pumped into the irrigation reservoirs.
There is a 50.53ha environmental area, which constitutes 6% of the total farmed area. This includes Boatmere, where there is a designated area of wetland and an area of still water for the birds on theWash to settle at high tide.
Over the past 15 years the farm has planted 12km of hedge rows. There are 30 nesting boxes for owls and 23 for the Tree Sparrow, as well as 12 boxed sites around the holding that bats can roost in.
Accreditations
The JE Piccaver farm won the Silver Lapwing Award in 2010, which is a significant achievement for a Fenland Farm.
Accreditation schemes include: Assured Produce, Leaf Marque and BRC.