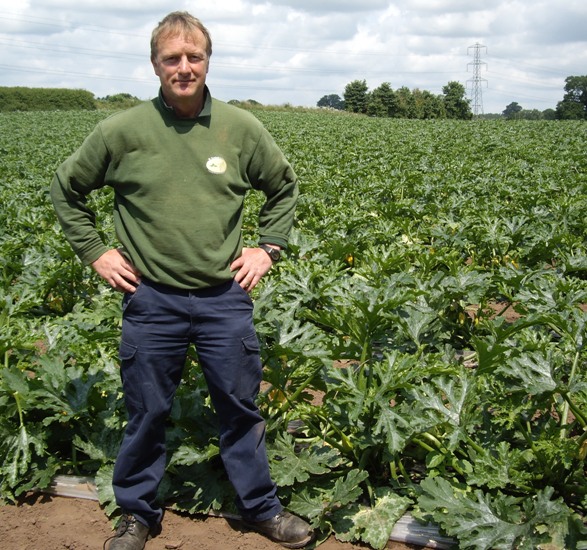 A fourth generation farmer from Worcestershire, Paul Southall is one of our key growers of courgettes.
The Southall family have been farming at Norchard Farm for over 100 years, also growing asparagus, runner beans, pumpkins and purple sprouting broccoli.
A family business
Paul's father, Don, took over the farm in 1947 at the age of 21 having graduated from a leading rural university.
Paul and his brother, Michael, joined the business in 1980 after graduating from university and today, D. Southall and sons grows a range of vegetables on around 750 acres, employing 160 people.
Sustainability and environmental conservation
The Southall family are committed to sustainable farming and conservation of the environment.
They are fully audited members of Assured Produce and are previous winners of the prestigious FWAG (Farming Wildlife Advisory Group) award for Worcestershire.
Educating future generations
Don and his sons are keen to pass on their knowledge to the next generation and invite local schoolchildren onto the farm where they are taught about the planning, growing and harvesting processes.
A keen supporter of environmental conservation, Michael is the Worcestershire Moth Officer and regularly gives talks to environmental groups where he is keen to communicate his passion.