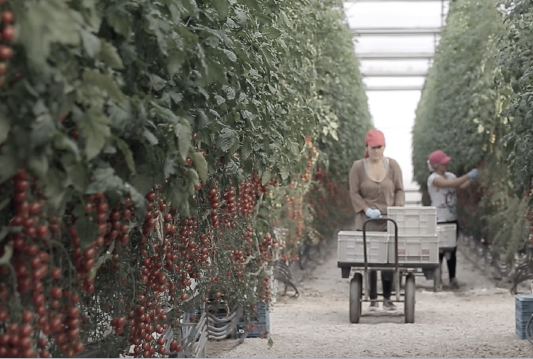 Bonnysa have been in the tomato game now for over 63 years and have grown to become a top quality supplier of a number of fresh fruit and vegetables.
Located in Spain, they not only grow great fresh produce, they also seek to experiment and innovate in order to perfect their products. Quality from Bonnysa is guaranteed and they have 10 different accreditations to prove it!
Growing methods
Bonnysa's growing methods and their utilization of the latest agricultural technology ensures that they produce the highest quality tomatoes for Reynolds with the highest consistency. They control all aspects of the growing cycle from the perfect temperature and humidity, localized ferti-irrigation, fertilizer control and sunlight. A level of detail not seen by their competition.
Sustainability and Social Efforts
We not only work with Bonnysa for their excellent quality produce but also for their sustainability efforts and their social impact which is of great importance to us at Reynolds. For sustainability, Bonnysa use a Water recycling system that allows them to reuse all the raining water for the plants irrigation. They also resettle over 18,000 trees and reuse and recycle any plastics used throughout their processes. Bonnysa also have an amazing social presence, helping to build schools in Spain through their Antonio Bonny Foundation.