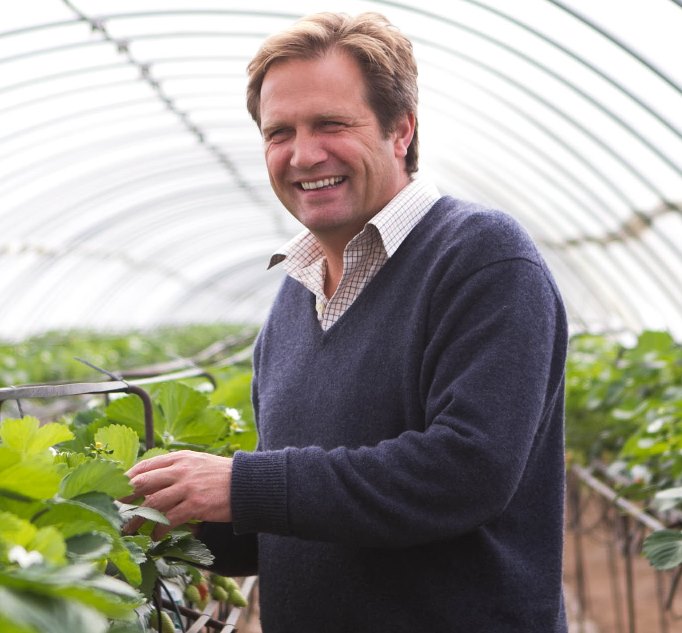 Angus Soft Fruits was established in 1994 by three growers – Lochy Porter, his father Willie and cousin, James Gray. The business has expanded through working with Angus Growers Ltd, a soft fruit producer organisation and through a global collaboration with over 50 like-minded growers, for year round supply.
Their grower base is located primarily in Angus, Fife and Perthshire, the traditional soft fruit growing regions of Scotland. These growers include Tim Stockwell and his wife Alice, who have been farming in Crail since 1990.
Varietal development
The business is incredibly passionate about delivering great tasting fruit so, in addition to growing and packing berries, Angus Soft Fruits also breeds new varieties of strawberries, raspberries and blackberries.
The primary aim of the varietal development programme is to bring new selections to the market, which demonstrate improved flavour, appearance, shelf life, disease resistance and yield than current varieties.
Environmental Focus
The team at Angus Soft Fruits are continually challenging themselves to improve the environmental impact of the business, so an internal team is in place to focus on all areas of sustainability.
The farm aims to utilise as much crop as possible, by offering misshapen fruit and thus minimising food waste.
Scottish growers have invested in renewable energy systems – building water storage to save rain water and planting additional woodlands, hedgerows and windbreaks in order to enhance their farming practices and environments as much as possible.
Another recent development is the trial of new punnets which are made of an alternative to plastic.