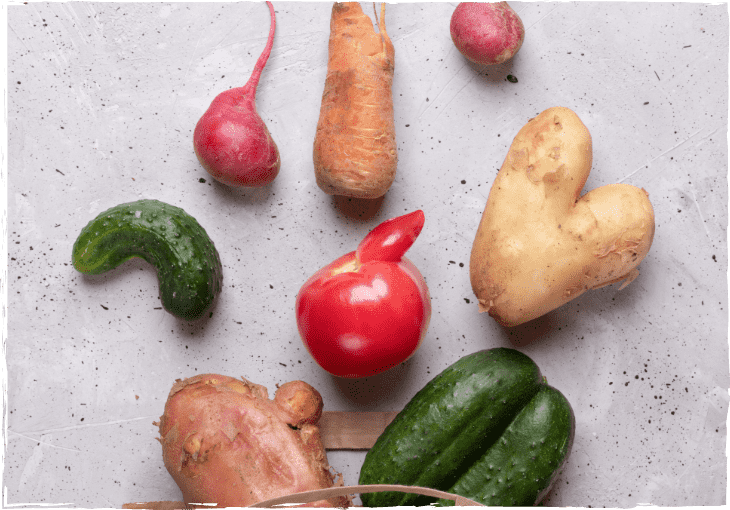 Our range of 'imperfect produce' really does taste every bit as good as the perfect alternative. It may not be right for every occasion, but choosing to purchase these products is a great way to save money and help the farming community, as well as doing your bit for the environment.
Each product still has its own specifications but, ultimately, supplying these lines to Reynolds allows our growers to use a much greater percentage of their crop than they perhaps would have otherwise done.
Depending on the product and time of year, the specifications will be adjusted to include elements such as skin scarring, discolouration or a broader range of sizes and shapes.
Please remember that farmers do not set out to grow 'imperfect produce', but it is a by-product of the main crop. Therefore, the varieties and amounts available may vary from one day to the next and availability cannot be guaranteed. Should no product be available on the day of delivery, you will be sent our standard product as a replacement, at the standard product price.
If you are interested in using more 'imperfect produce' on your menus, please speak with your sales contact.
Related downloads