Earlier this week, Reynolds proudly sponsored and took part in ASK Italian's 'Row Your ASK Off' fundraising event, in which 26 teams raced dragon boats across a 300 metre course at the London Docklands Sailing and Watersports Centre in Canary Wharf.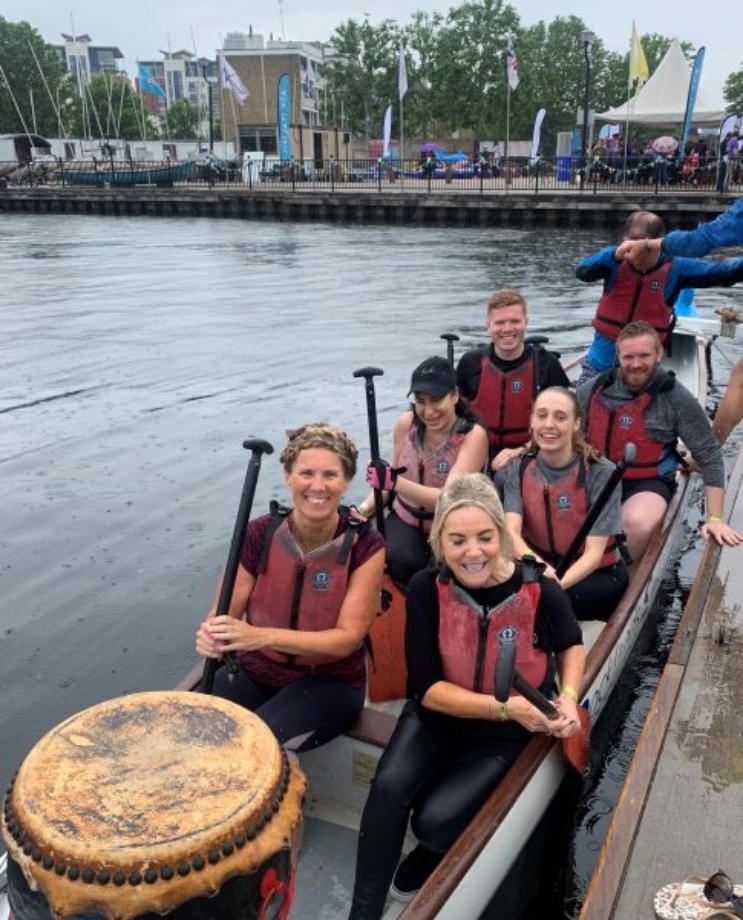 This is the second year that this event has been held and it was organised by ASK Italian as part of a fundraising campaign for their chosen charity partner, Great Ormond Street Hospital (GOSH).
The money raised from the event will be used to fund parent accommodation facilities for families who have seriously ill children being treated at GOSH.  Many families travel from all over the UK, often in the most difficult circumstances, to be at GOSH; this accommodation provides a much-needed home away from home, whilst ensuring parents can be at their child's bedside as quickly as possible.
The Reynolds team was made up of Tony Reynolds, Sarah Reynolds, Tom Reynolds, Verne Wooden, Emine Hassan, Jessica Gunter, Mark Bowering, Paul Smith, Mark Cook and Craig Land, and despite the poor weather they clocked in an impressive time of 1 minute 25 seconds.
Reynolds is thrilled to be involved in supporting such a worthwhile cause. For more information on GOSH and the great work that they do, head over to their website at https://www.gosh.nhs.uk/ or if you want to get involved in raising money, there's plenty of ways to do so at https://www.gosh.org/.