This August, Reynolds put on a Summertime BBQ for all it's employees at the National Distribution Centre in Waltham Cross. It is safe to say that a great time was had by all who attended as the day was filled with excellent food, fabulous weather and feel-good music throughout.
Food for the event was cooked and prepared by our wonderful development kitchen team with both meat and vegetarian options available. On top of this, there was also free coffee provided by Really Awesome Coffee and ice cream for all employees provided by Jacks Event Catering.
Our employees also had the chance to win a variety of prizes at our hourly raffle which saw many happy winners and many more jealous colleagues.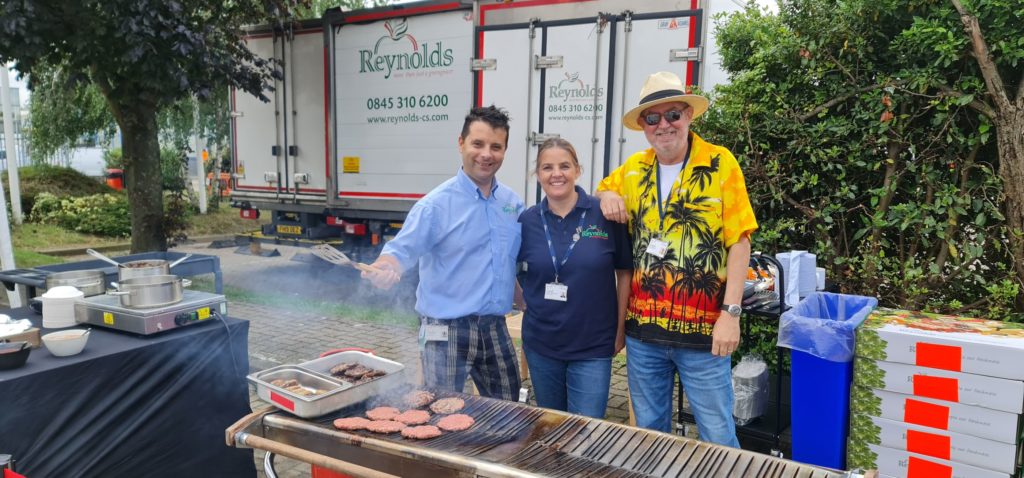 At Reynolds, we love to put on events like this for our employees but over the past year, due to many enforced restrictions, this has been very difficult to accomplish. Thankfully, as conditions improve, we will be able to put on more great events such as these with more of our staff and their families.
We hope all of our staff had a wonderful time and enjoyed the first of hopefully many more events like this in the future. At Reynolds, we owe our success to the fantastic work that our staff produce for us and our customers. Thank you for all of your incredible efforts over this past year.
To many more Reynolds events to come!