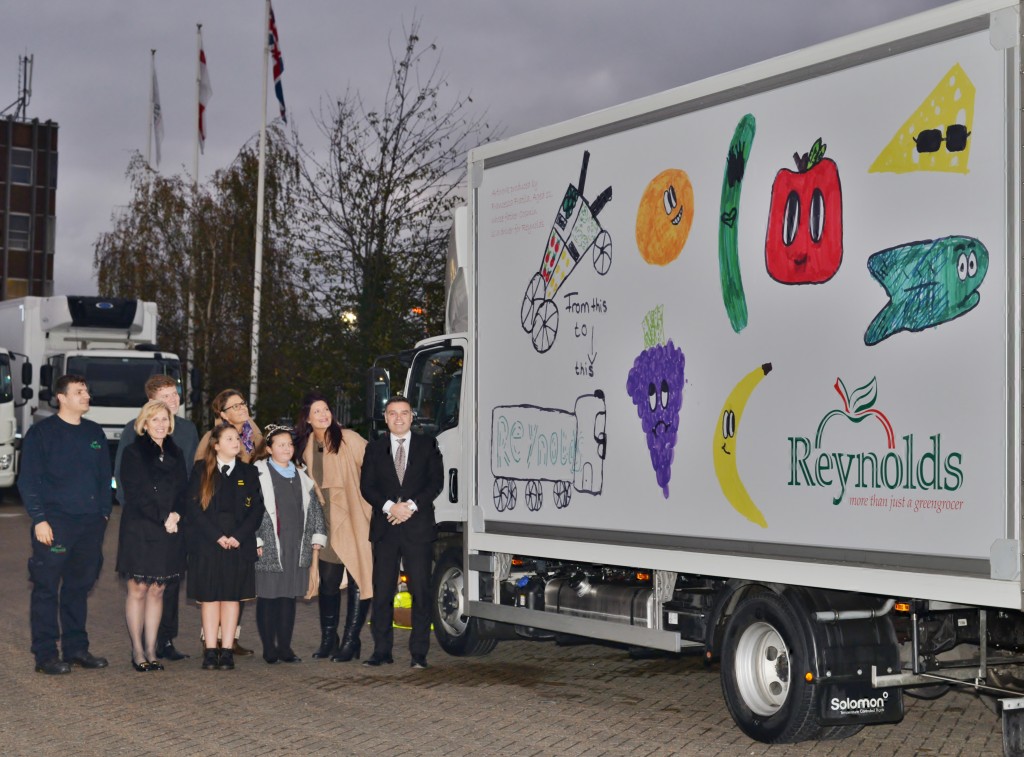 Last Thursday saw the official unveiling of a new Reynolds livery design, by 11 year old Francesca Fratila!
Francesca, who is the daughter of Reynolds DDS driver Cosmin Fratila, attended the unveiling ceremony on Thursday, 26th November, at the National Distribution Centre in Waltham Cross.
The 'Design a Lorry' competition was part of the 10 year anniversary celebrations, held on the 19th September. Children of all ages submitted a wonderful selection of potential designs, and the final selection was hard fought over.
The latest Reynolds vehicle livery design provides a general overview of the history of Reynolds, from market stall to one of the leading fruit and vegetable suppliers and food wholesalers to the UK foodservice industry.
Tony Reynolds, Managing Director, commented on the day, "It is tremendous that Francesca has depicted the history of Reynolds so elegantly and clearly. She should be commended for her creativity and skill, and I am very pleased to be with her here today to show her and her family the completed livery. I believe her parents will be very proud."
Francesca attended the ceremony along with her family, and they were accompanied by Sarah Reynolds, Family Brand Manager, and Tom Reynolds, Business Projects Coordinator.